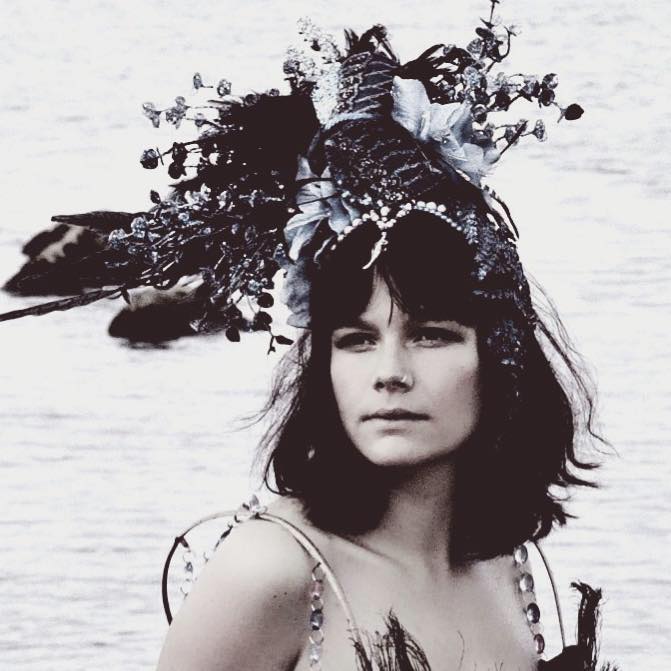 After touring eight countries across Europe, the UK, and the Middle East last year, Swiss-based artist ADAYA and her band (comprised of musicians from Europe and North America), have released their first album The Other Side. The Other Side is a prophetic album rooted deep in folk traditions from the British Isles and steeped in colors of contemporary psychedelic folk. ADAYA's poetic and mature songwriting is the result of many years of traveling and from being an uncompromising full-time musician. Adaya Lancha Bairacli was primarily a solo artist until 2014, when she began collaborating with the multi-talented American bassist Aaron Goldsmith. Their band began to expand in 2015 with the addition of Buck Curran, who gives an ethereal touch with his Electric Guitar (for the past decade he's been a member of the renown American Psych-Folk duo Arborea). Also in the current line-up is percussionist Jonny Snape (who hails from the U.S. Punk-folk scene), along with Canadian Meghan Engel (former violinist of several established bands in Vancouver).

ADAYA's music has been compared with the music that developed out of the Folk Rock scene of late 60's and 70's. Without being purely nostalgic, ADAYA's lyrics are deeply intuitive and always thoughtful, and while rooted in classic progressive folk and the experimental side of psychedelic music, everything is complimented into a unique perfection and makes her music sound timeless. Folk Radio UK recently described ADAYA's music: "This is high caliber music, both stunning and original in concept and delivery, we're looking forward to hearing more". ADAYA and her band will tour extensively in Europe throughout the Summer and Fall of 2017, presenting The Other Side ...which already stands as a contemporary classic and the beginning of a promising career.
Folk Radio Uk: "On The Other Side Adaya successfully reimagines folk music through the bright window of intelligent songcraft and genuinely experimental arrangements. It is an intensely varied and often mesmerising release from a unique voice."